Core prompt:EGAO CO LTD which is well-known enterprises of Japanese health care products industry will debut at the CIHIE 2016 日本保健品行业知名企业"株式会社 笑颜(EGAO)"将首次亮相世博威健博会
EGAO CO. LTD which is well-known enterprises of Japanese health care products industry will debut at the CIHIE 2016
日本保健品行业知名企业"株式会社 笑颜(EGAO)"将首次亮相世博威健博会
In the upcoming 20th China International Health Industry Expo 2016(CIHIE), EGAO as a leader of traditional Japanese in the health care industry first sparkling debut "CIHIE", Which will bring EGAO balsamic vinegar capsules, blueberry EGAO capsule, EGAO green juice full of vegetables, EGAO nattokinase capsule, EGAO Maca + zinc tablets and many other high-quality health products, and in the exposition provide green juice try to drink, to consumers will bring unforgettable health experience. Let's look to EGAO is how to show their charm! SBW 2016 Beijing CIHIE booth H051 at Hall 1B. Time is 14-16 April 2016, Beijing - China International Exhibition Center, we meet!
在即将迎来的世博威2016第二十届中国国际健康产业博览会上,EGAO作为日本传统保健行业中的佼佼者,首次闪耀亮相"世博威健博会",届时将带来EGAO 黑醋胶囊,EGAO 蓝莓胶囊,EGAO 青汁满菜,EGAO 纳豆激酶胶囊,EGAO 玛卡+锌片等众多优质健康产品,并将在展会上提供青汁的试饮,给消费者将带来难忘的健康体验。让我们期待EGAO是如何展现自己的魅力!世博威2016北京健博会展位号1B馆H051号,2016年4月14-16,北京-中国国际展览中心,我们不见不散!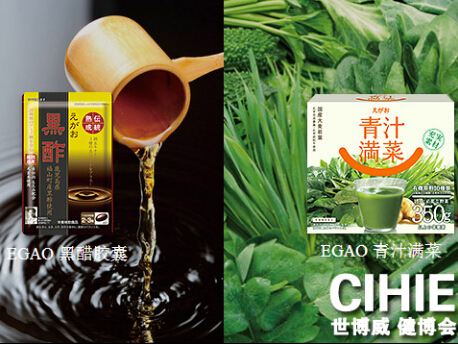 EGAO established at 1989, registered capital of 100 million yen. Since 1999 to enter the health food industry, with high-quality products and Japan 5 star phone corresponding service, nationally known in Japan. 2014 sales of 26 billion yen, becoming Japan's second health food sales enterprise.
株式会社笑颜创业1989年,注册资本1亿日元。自1999年进军健康食品产业以来,以高品质的产品以及日本国内5星级电话对应服务,在日本全国家喻户晓。2014年销售额260亿日元,成为日本排名第二的健康食品通信销售企业。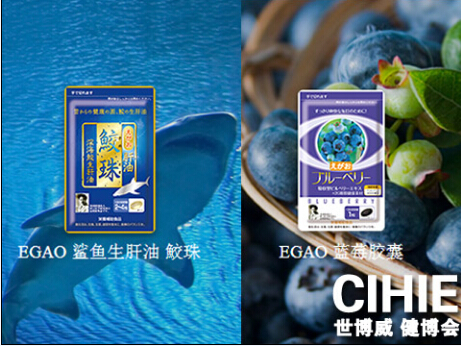 EGAO CO. LTD through the products and services, support customer's health, and to bring true smile and touched to customers . Even in a rapidly changing modern society, these precious beliefs will never change. EGAO is adhering to this belief, the company establish a strong brand image. For each kind of raw materials are strictly, in the process of production spare no effort, at the expense of time.
株式会社笑颜是通过产品与服务,支持客户的健康,给客户带来真实的笑颜与感动的公司。即使是在瞬息万变的现代社会,这些珍贵的信念永远不会变。笑颜正是坚持此信念,使得公司树立了坚固的品牌形象。对每一种原料都严格把关,在生产的过程中不遗余力,不惜耗费时间。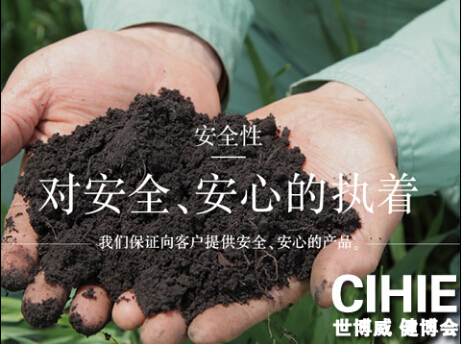 To provide customers with safe and secure products and will never allow any compromise, in order to bring customers real health and smile from the heart, adhere to provide real quality product.Committed to become considerate person of customers' life
为了给客户提供安全安心的产品,绝不会允许任何的妥协,为了给客户带来真正发自内心的健康和笑颜,坚持提供真正的优质产品。致力成为客户的贴心人。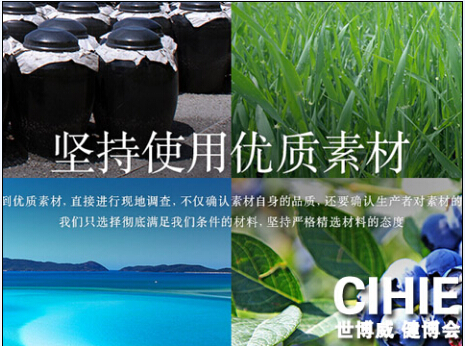 Company honor to create brilliant
公司荣誉创造辉煌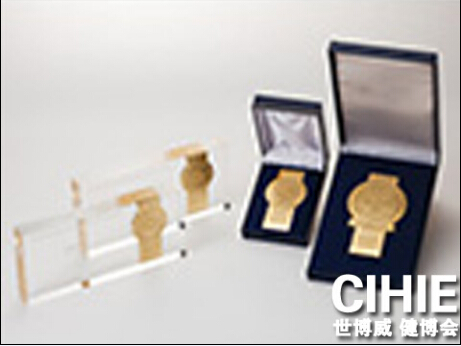 EGAO CO. LTD is a very good company at obtaining patents and practical new case in Japan health food industry. Most products for years on behalf of high quality on the world conference on quality assessment of winning the prize.
In addition, the obtained ISO9001 and the consortium corporation noguchi medical research institute, etc. Most of the qualification certificate.
笑颜公司在日本国内健康食品行业中为取得专利、实用新案最多的公司。多数产品连年在代表高品质的世界品质评荐大会上获奖。
此外,取得ISO9001以及美国财团法人野口医学研究所等多数资格证书。
Product safety is trustworthy
Raw material:
产品安全性值得信赖
原料:
The selected raw material used to EGAO products have passed the strict inspection and stability of components. And the pesticide residue examination, bacteriological examination performed according to the characteristics of various materials, and check the components. Only in line with the standards of raw materials, will be used for production. Healthy food supports human health. So not only is the Japanese domestic raw materials, and personally travel abroad, overseas raw material quality, growth environment, producers of strict screening.
笑颜对产品所使用原料的选定都经过了成分与稳定性的严格检查。并且根据各种原料的特性进行残留农药检查、细菌检查,以及成分量的检查。只有符合标准的原料,才会用于生产。
健康食品支撑着人类的健康。因此不仅是对日本国内的原料,且亲自远涉国外,对海外原料的质量、生长环境、生产者的状况进行严格的筛选。
Production and processing:
生产加工:
EGAO health products are manufactured under strict quality management standard in the pharmaceutical equivalent standard "health food GMP" factory in.
GPM In the process of manufacturing, shipping to ensure product "safety" and "quality of stability" of engineering management standard.
笑颜的健康产品都是在与医药品同等标准的"健康食品GMP※"工厂内,在严格的质量管理基准下生产的。
※GPM是从原料的购买到制造、出货的所有的过程中,保证产品的"安全性"与"质量的稳定性"的制造工程管理标准。
Anna Li
2016.01.06