Core prompt:Since the Tang Dynasty, bird& 39;s nest has been a necessary product for the nobility of the court It has beco
Since the Tang Dynasty, bird's nest has been a necessary product for the nobility of the court. It has become a household name in modern times. With the rapid development of domestic economy in recent years, the demand for bird's nest is increasing, and people ordinary begin to consume it.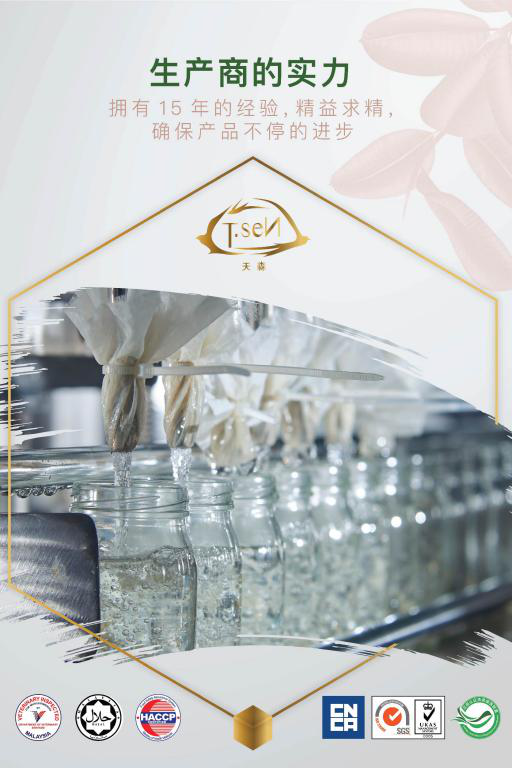 Dalian Noyan Culture Co., Ltd. is mainly engaged in Malaysian Sunshine Bird's Nest (SUNSHINE REGION SDN BHD) products. It is a one-stop bird's nest manufacturer and importer integrating bird's nest construction, bird's nest collection, processing, R&D and sales. In June 2018, Genius Revolution Sdn Bhd, a subsidiary of Malaysia Sunshine Bird's Nest Co., Ltd., was registered and admitted as the first ready-to-eat bird's nest processing plant in Malaysia after on-site evaluation by China Accreditation and Supervision Commission (CNCA).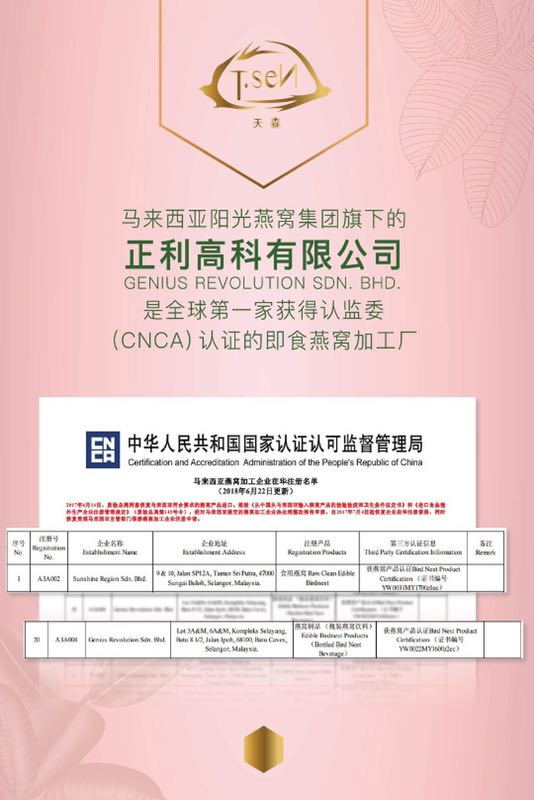 Tiansen Bird's Nest 100% Pure, clean and Practical Business Concept
Pure Forest Swallow House: Swallow House is built in Malaysia's primitive forests. Swallows live in forests mainly eat pure wild insects. The bird's nest is cleaner, white and rich in sialic acid. The 13-year swallow house introduction technology is the basis of productivity.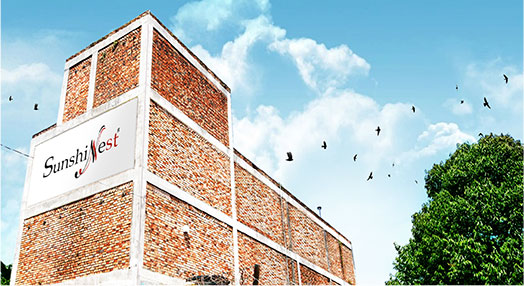 International Food Safety Level Factory: The first batch of qualified factories to transport to China: A3A002; The whole factory disinfection strictly control temperature and humidity, each bird's nest picking more than 2,000 times, each batch of bird's nest after three quality inspection before leaving the factory.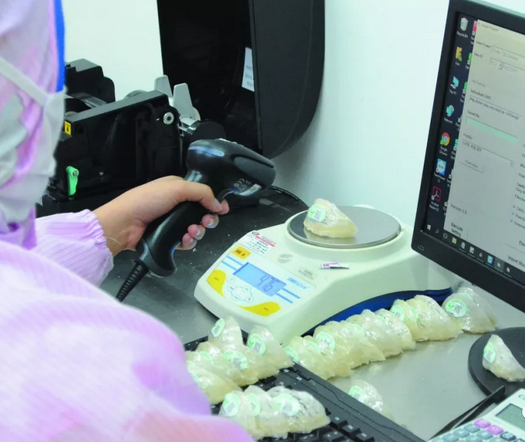 Ultra-low moisture content: using low temperature technology to remove water from the bird's nest, sufficient guarantee can reduce the growth of mould, unique technology makes the bird's nest foaming rate up to 8 times.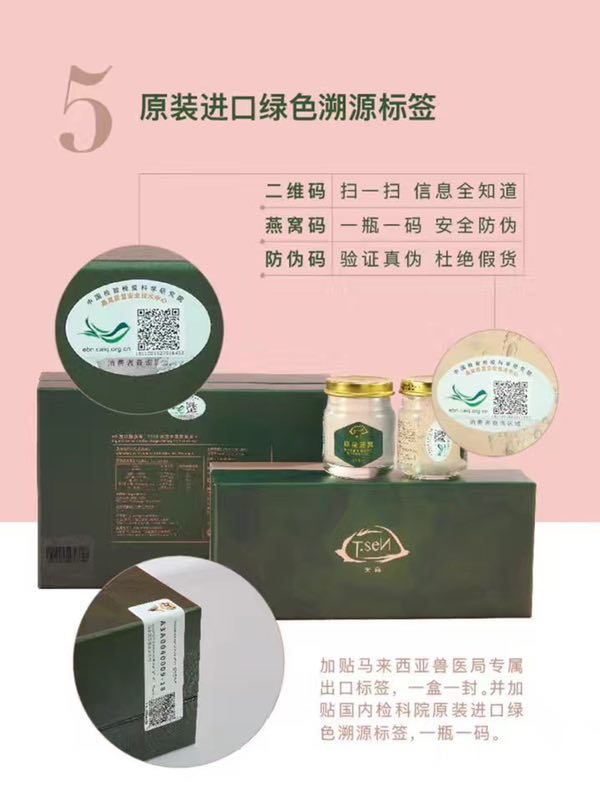 Natural Bird's Nest from Malaysia
Every bird's nest in Tiansen adopts advanced and mature production technology and experience, which ensures the cleanliness, safety, stability, nutrition and delicacy of bird's nest through pure manual hair picking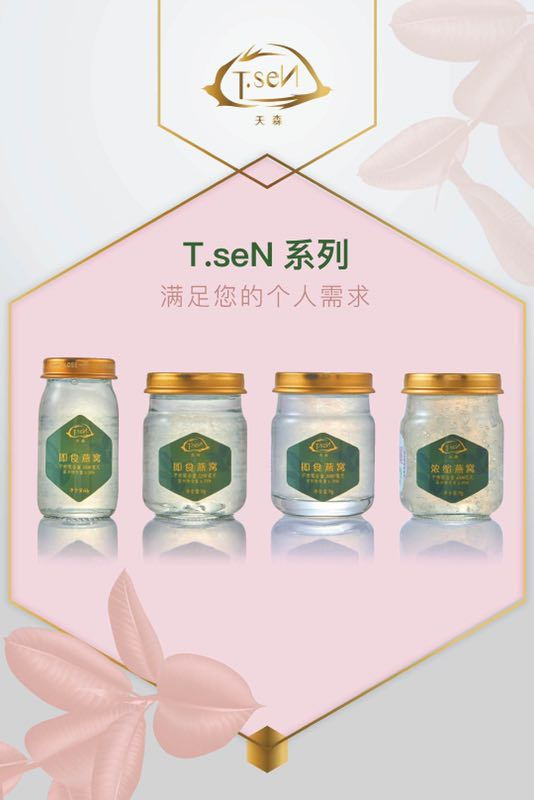 Tiansen Bird's Nest is a pure natural bird's nest from Malaysia. With modern production management, the supply of goods and the finished products are strictly controlled by us. We strive to present high-quality products to the Chinese people in terms of quality, taste, matching and nutrition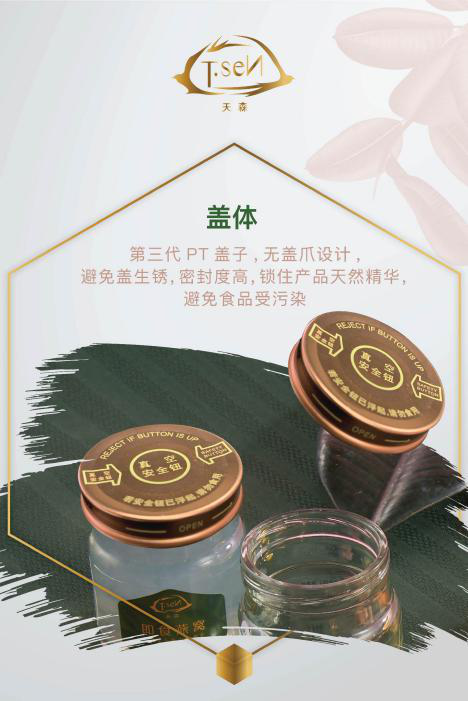 On April 17-19, 2019, at Beijing China International Exhibition Center, Dalian Noyan Culture and Imported Instant Bird's Nest appeared at the 25th China International Health Industry Expo. 100% pure, clean and solid bird's nest is dedicated. We are looking forward to new and old customers to visit the site, negotiate business and seek common development.
Office of SBW International Expo group
2019- 07-02